WHERE DID I GO ??
I had a few DM's checking to see if I was alive, and I am 😊 thank you to those that checked in. Truly a wonderful XRP family we have all found on Twitter.
DID YOU DIE ??
NOPE I DID NOT, If I did, heaven is not as I imagined it 🤣🤣
Jokes aside, just a short post to say I'm right here and doing well, as well as anyone can do in a global pandemic amidst lock downs and restrictions😊. Where can I start about the last few weeks. I've been crazy busy at work, along with that doing some reno's at our own home aswell. Watching my diet, as best I can with all this craziness at work. But doing pretty well, still haven't added exercise 😂 Monday I will have a new – DIARY OF A FAT MAN blog to post to give you a diet update. To top it off I'm tired, I mean TIRED. Mental and physically. My mind never seems to stop, it's always running. Here's an accurate picture of my brain.
Thoughts of
🔹 LOVED ONES SAFETY
🔹 CRYPTO INVESTMENTS
🔹 TRADITIONAL INVESTMENTS
🔹THE MADNESS OF COVID
🔹 WORKING EVERYDAY
🔹WORKING COVID SAFE
🔹RENO's AT HOME
🔹HELPING FRIENDS WITH RENO's
The list goes on and on, as I type this before work. I'm listening to my furnace and it's short cycling. GREAT, something else to fix. What is short cycling ? Well, short cycling is when the furnace turns on for a short period of time but then turns off. ON .... OFF .... ON ... OFF This start-and-stop cycle can keep your home from properly warming up and may also damage your furnace itself. The recent cold snap here in Canada, it's probably ice build up on the exhaust causing a restricted air flow. Which tells the furnace to shut off before it over heats and causes damage. Another easy check is the batteries in your thermostat. If they are low it causes the thermostat to reach temp prematurely ect. So add to my list of thoughts
🔹 FIX FURNACE
Along with my furnace, my mind is ON.
This constant "ON" doesn't t seem to affect my sleep at all thank God. I can fall asleep at the drop of a hat. Literally be talking and then sleeping then next second. 😴
Lots going on in the Crypto markets and markets in general really. Some pretty HUGE moves in ADA & ALGO. Doge made me a good chuck of money that I sold 50% of my stack and reinvested into a few of my favourite alts. Of course my XRP bag is safely tucked away and had a little rise in value, thanks to Wall Street bets. They have been taking down hedge funds with GameStop as its first attack, if you will. I find it funny that billionaire's didn't take to kindly to WSB messing with their hedge funds, so much so that, trading platforms started to limit trades on certain stocks. RobinHood, being one, an exchange for the people ( or so they say). Well in my eyes, they just wrote their demise and started the beginning of the end to RobinHood.
COIL BLOGS
Its been a long time since I got out a blog. I've missed it dearly, even Lee said why are you grumpy. Wait a minute, pause ⏸
Well I don't think I've been grumpy or "that"grumpy. I mean it could be the fact I'm working to much, like non stop. I'm Tired. Can't go on holidays. Can't lay on a beach with a margarita in hand. Can't see friends or family. Haven't blogged in what seems like forever..... hummm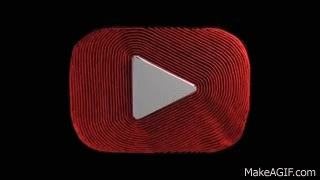 Ok Maybe, just maybe ..... it is the fact I haven't been blogging. It's always been, not always but then last 10 months, a great outlet for me to chat or vent. To toss around ideas and maybe help someone else that is having similar thoughts or problems as my own. It's also hard to focus this much time and energy into a hobby, blogging. It has been a nice little hiatus but I enjoy writting and I need to get back on the horse so to speak. Might not be in the same 4-5 blogs a week but more like 1-2. I need to blog again..... also I do have a cinnamon video in the works to😎
My mind needs the rest and relaxation
THANKS FOR READING❤️UNTIL THE NEXT ONE
➡️NEXT BLOG